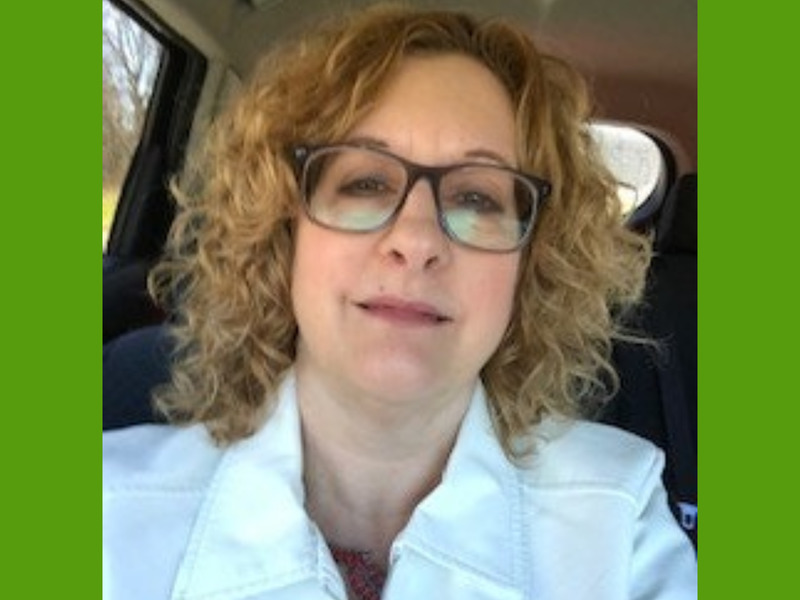 From Nuclear Power to Software and Now Manufacturing, Dawn Perry Has Done It All
Growing up in the Mentor Headlands by Lake Erie, I had a magical childhood. The beach there was incredible. Who knew Ohio had a beach? In eighth grade while studying microbiology, I decided I wanted to be a neurologist. Medical school was expensive, so I chose a different path. Life isn't always what you expect. I ended up taking multiple paths!
I went to college for mechanical engineering while working at the Perry Nuclear Power Plant. Later, I studied business administration, accounting and paralegal, and with my wide body of knowledge I've had a lot of different career roles. Once I reached my goal of working for the president/CEO and board of directors at Perry Nuclear, I decided to move in a different direction. Thus began my journey in sales. I joined a global leader in transportation & logistics that supplied software to the trucking industry.
This allowed me to take on more robust roles. I found myself working with sales, product managers, product development, and professional services. It was essential that I was involved in all phases of the business as my role in pricing required me to pull everything together to present to the executive team for approval and set it up in NetSuite, ConfigureOne CPQ, and Salesforce. I would then train the sales team and quoting team. My paralegal role had me involved in contract negotiations and handling non-disclosure agreements and third- party vendor agreements. The work was complex and fast paced; it was incredibly rewarding
In 2019, I joined Greenbridge as the pricing administrator. I've worked in manufacturing several times during my career so Greenbridge was a great fit for me. In less than three years, the company has grown and changed dramatically, and I'm excited to take on additional responsibilities using my various skill sets. Maybe there was a method to my madness of working across a multitude of industries and disciplines!
At Greenbridge, I enjoy being part of a team and collaborating to find solutions to problems and create opportunities. This includes working directly with our regional sales managers to help win business for the company. My 12-plus years working in sales and sales operations really comes in handy. Having worn multiple hats, I'm always looking for additional opportunities to increase my contribution to the company.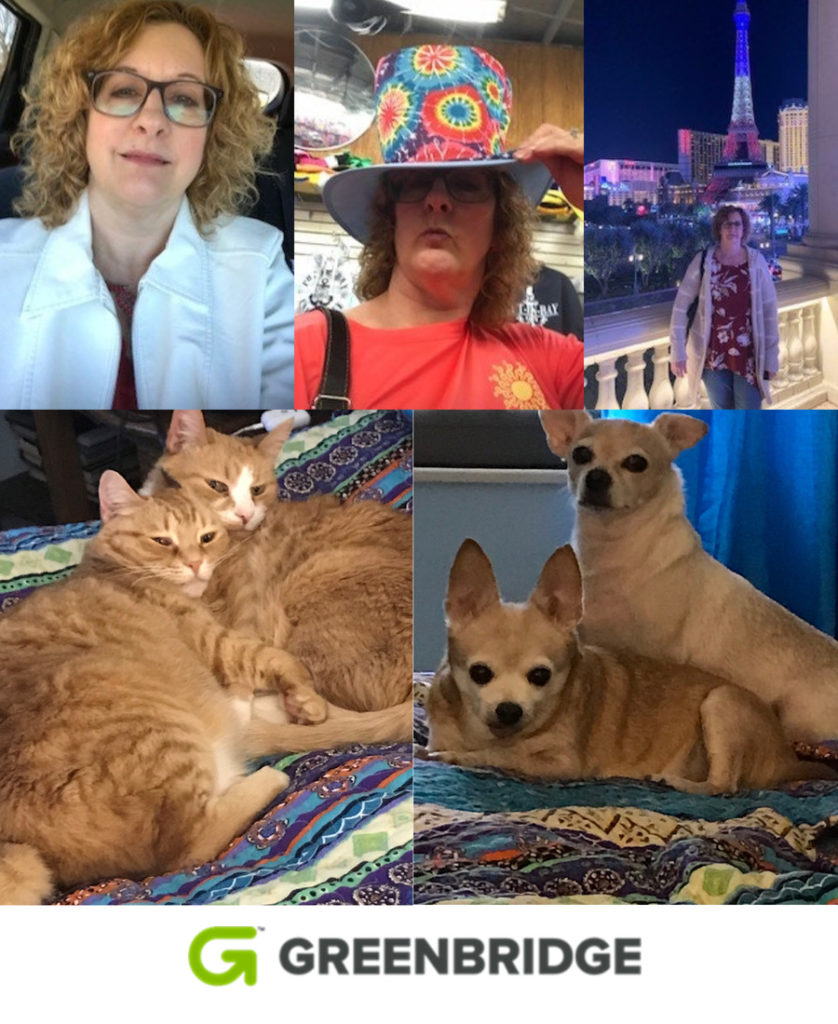 During my personal time, I stay busy with lots of interests. I'm a big Formula 1 fan due to my love of super cars like the Mercedes AMG GT and McLaren. My fiancée and I have four rescues—two dogs and two cats—that keep us busy. We like to go to comedy clubs, concerts, and take an annual trip to Las Vegas. I also play heavy metal guitar, do yoga and meditate to unwind.
Should  other women look at a career in manufacturing? Yes! I grew up in a time of more traditional roles, so I definitely broke the mold. I would encourage anyone to step out of their comfort zone and see all the different opportunities for their future. Looking back, I've worked in nine different industries, and I'm not done yet. I hope to work in a non-profit one day as I've done a lot of volunteering over the years. To end my career doing something I'm truly passionate about that helps people have a better quality of life would be good for my soul.
Greenbridge's Women in Manufacturing Series celebrates team members making a difference for our company, customers and industry. If you are looking for a new career with a growing company that values each team member and provides opportunities for advancement and support, explore our Career page here.