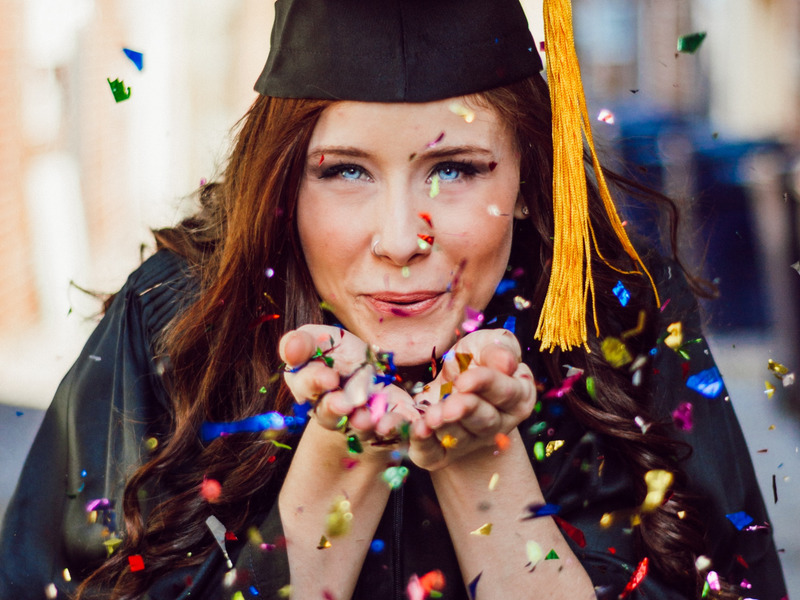 Tuition Reimbursement Program Opens Door to Degrees, Better Jobs
When Dan Lenz started in Greenbridge's Mentor, Ohio plant ten years ago as a winder operator making strap, he had no idea that one day he'd trade plant life for an office job, working as a data analyst implementing complex computer systems across the company's now global operations.

Lenz smiles at the seismic change in his career track. "I enjoyed my four years on the manufacturing floor, I really did. The work was tough, but I didn't mind working 12-hour shifts. At one point I worked every day for three months."

All that changed when Lenz learned that Greenbridge would pay for him to go to college through its tuition reimbursement program. "The idea of earning a college degree with no debt was huge for me. I'm a self-learner and had taught myself a lot about computer systems. I knew there was much more I needed to learn, and a degree would help me in a new job in Greenbridge's IT department."
Lenz had actually attempted college twice before. In his first attempt, funding for tuition fell through and he couldn't afford college on his own. The second time, the school wasn't a good fit. So he gave up on pursuing a degree until entering Greenbridge's tuition reimbursement program. "I was also a little older, 28, and highly motivated to learn," he says.

Greenbridge, a provider of load securement solutions that includes strap, equipment, tools and technical support, is like a growing number of companies that are willing to pay employees to go to college on top of their salaries. It's fast becoming a core part of a competitive employee benefits package. Here are just a few well-known companies that have added this benefit: Amazon, Apple, Chick-fil-A, Disney, Fedex, GEICO, Oracle, Starbucks, and Wells Fargo.

The rise of tuition reimbursement programs is due, in part, to the growing challenge of recruiting and retaining employees with the necessary skill sets. A recent McKinsey & Company survey found that 87 percent of corporate executives struggle with skills gaps in their workforces, and the upheaval from the COVID-19 pandemic has only made matters worse. The same study found that businesses were more successful at up-skilling and re-skilling employees when offering financial assistance for relevant college or professional certificate programs.
Greenbridge added tuition reimbursement to its employee benefits plan as a way to help team members earn degrees and certificates that can advance their careers within the company. The company reimburses employees up to $5,000 per year for continuing education through an accredited program that either offers growth in an area related to his or her current position or that may lead to promotional opportunities.
Employees are reimbursed for approved college credit courses, continuing education unit courses, seminars, and certification tests that are job-related. Books are reimbursed at 75 percent of their cost. The only expenses not reimbursable are miscellaneous school fees.
Unlike many companies that will only reimburse tuition at specific colleges, universities and online learning programs, Greenbridge allows its people to decide on the school they'd like to attend and the format. In Lenz's case, he is earning a bachelor of science in Data Analytics through Southern New Hampshire University. Employees can also take courses at four-year colleges and technical colleges in business, finance, advanced manufacturing, electronics—a wide array of knowledge and skill-building courses. This gives Greenbridge team members a lot of flexibility in planning their career paths.

To qualify for the tuition reimbursement program, team members must work full-time and have been with Greenbridge for six months. Prior to enrolling, team members must meet with their manager to discuss their educational plans and gain approval.
For Greenbridge team members like Lenz, online programs often provide the best option. "The challenge of going back to school for me has been time management. I'm very involved at work implementing new systems across the company and traveling for work so online classes give me the flexibility I need."
In-person programs are also an option. Greenbridge will adjust team members' work schedules if a desired class is only taught during work hours. Team members must get approval before they enroll and determine how best to make up time away from work.
Greenbridge hopes that by offering tuition reimbursement assistance, more team members will remain with the company. National statistics say this is likely the case. A recent study found that 75 percent of those surveyed said tuition assistance makes them more likely to stay at an organization. Half reported if it weren't for tuition assistance, they wouldn't be able to pursue higher education, whether at a four-year college or a technical college.

The annual $5,000 a in tuition reimbursement is a great financial bonus for employees but the payoff is even bigger. Degrees and certifications open the door to better-paying positions. At Greenbridge, which is growing across North America and Europe, there are tremendous opportunities to grow with the company.
As for Lenz, he's got two years to go before he graduates, and he still can't believe he will graduate from college debt free. "I tell everyone I can at Greenbridge about tuition reimbursement. It doesn't matter if you work on the floor or in the office, this program is available to you and you should do it."
Greenbridge is now hiring at all locations. See job opening and details on our benefits, culture, and bilingual support on our Career page here.