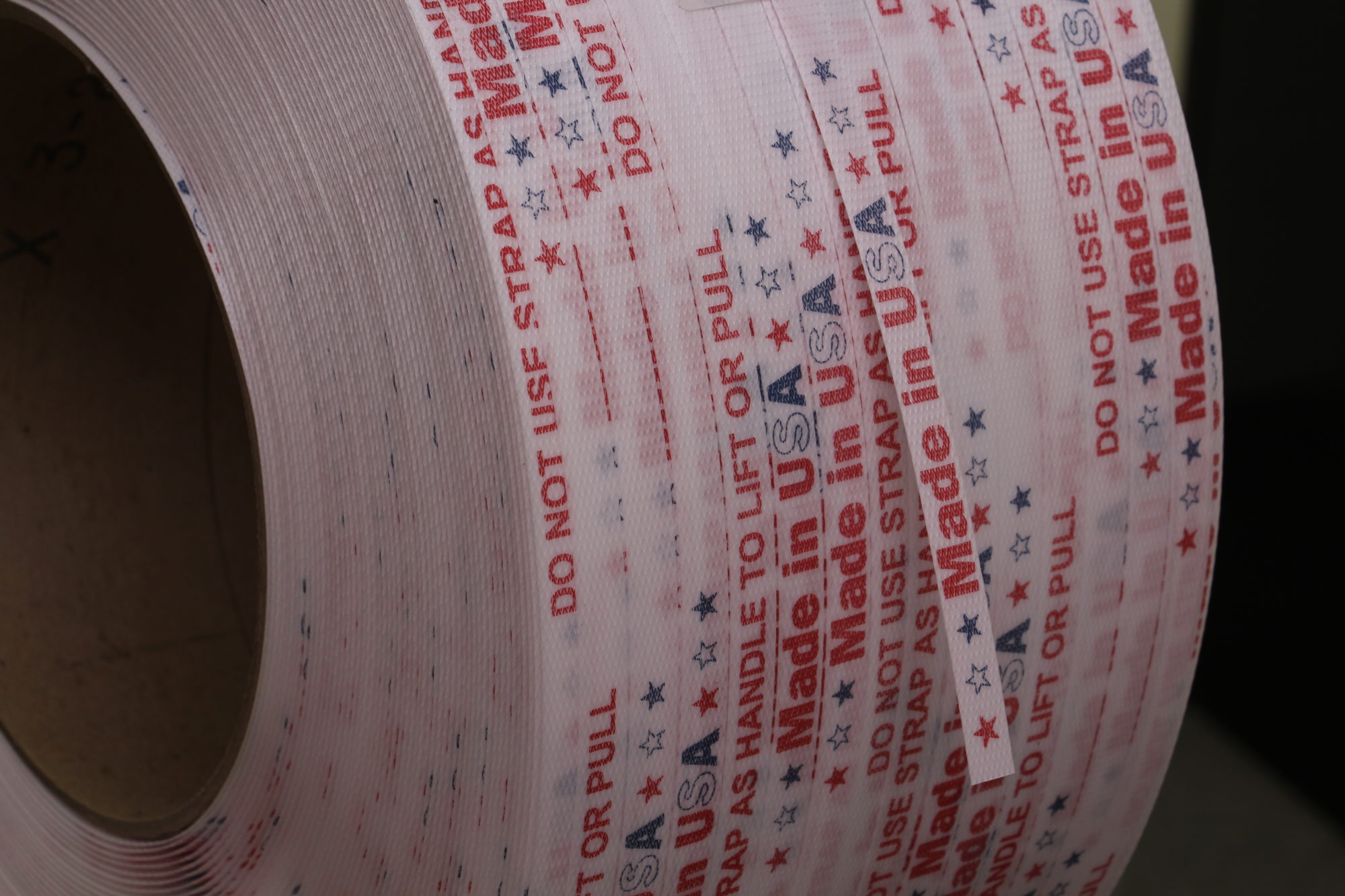 When Product Differentiation and Identification Matters, Print Your Strap
Plastic strap is strap, right? It's used to unitize and bundle a myriad of products, from bricks, lumber, doors and windows in the construction industry to corrugated sheets and folded boxes to pallet loads of cans and bottles, to agricultural products.
But if that's all customers are using it for, Steve Long, vice president of manufacturing at Greenbridge's Virginia Beach facility, says they are missing a big opportunity to gain a competitive advantage.
Printed machine-grade polypropylene strap.
Long's eyes light up when he explains the possibilities. "Companies can print their logos. They can print marketing messages and web addresses. Print safe handling instructions. Industries like the meat industry that are closely regulated can print their strap with government ID numbers," he says.
One of the biggest industries for printed strap is the U.S. hay industry. On the surface, hay may seem like a basic commodity product. Instead, producers of high-quality, specialty hays and straw are the Guccis and Louis Vuittons of the ag scene and capture lofty prices overseas.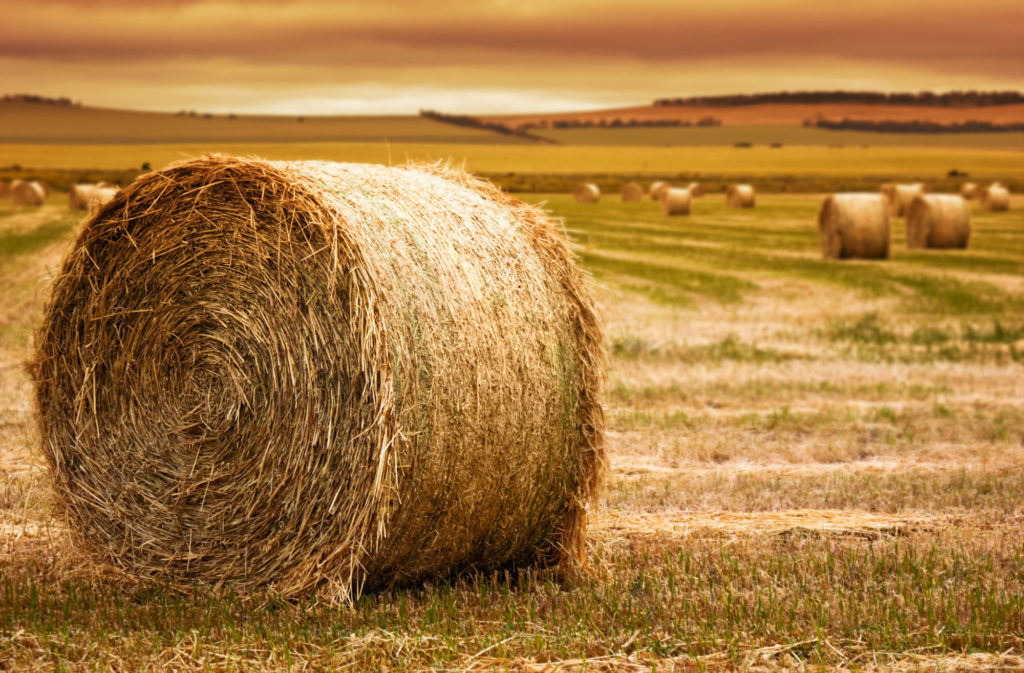 Long is no farmer, but he knows the hay industry. "The top hay companies are exporting their products to discerning customers in Europe, Asia and the Middle East. Their specialty hays are used to feed Thoroughbred racehorses, Wagyu beef cattle and elite dairy cows. Customers are willing to pay a premium, too. That's why they use their strap not only to unitize and secure the bales, but also to prominently display their logo and brand messages and build customer preference."
Greenbridge offers customers the option of one and two-color direct flexo and offset printing. Customers also get a choice of strap color. The end product can be as colorful as the customer wants.
Ink Colors: Red, Blue, Green, Black, White
Strap Colors: White, Clear, Yellow, Black, Red, Green, Blue
Believe it or not, not just anyone can print on strap. Greenbridge's Virginia Beach facility is kind of the guru of printed strap. They have deep experience printing on polypropylene, a material that's strong, but moves and gives. While this is an advantage when bundling products, it's not the ideal characteristics for printing.
"To get optimal ink coverage, you need to contact between your plate and the material to be printed," Long explains. "Polypropylene strap can be a bit wiggly but we've printed strap for so long and at such high speeds and volumes, we're pretty much experts."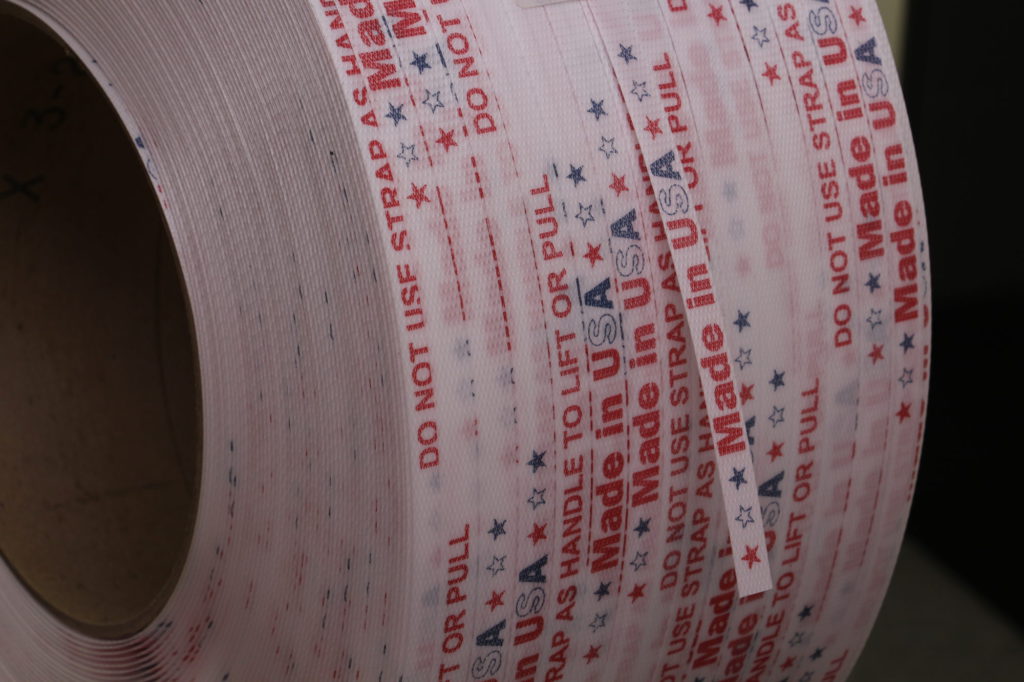 So expert in fact, the Virginia Beach team can print on strap as narrow as one-quarter inch. Most printed straps are three-eighths to one-half inch. Still pretty thin mediums for printing.
Like the rest of the Greenbridge polypropylene and polyester strap and cord portfolio, printed strap is high quality. To ensure a good print job, customers submit their logo files to Greenbridge, which then produces the final art for printing. Customers review final art before the full production run to ensure satisfaction with the final product.
Greenbridge's printed polypropylene strap can be recycled so customers are encouraged to let their customers know it's a green product.
You might be wondering, how much does printing add to the cost of strap. Long says many customers are surprised at how affordable it is. On high volume orders, the cost is minimal. Regardless of the volume, the impact on customers is priceless.
"I like to remind people of the opportunities printed strap creates. If you're strapping your windows and doors to sell at Lowes, print your brand or a message on it. If you're strapping your household appliances, print a message explaining not to lift the appliance by the strap. And if you're selling hay to a high-end buyer, put your name, your phone number, web address all over it. Who knows how many hungry animals they have," Long says.
"That printed strap will make you stand out from the competition."
Want to create opportunities with Greenbridge printed polypropylene strap? Connect with us here and let's create something together.